Company "SELECTION" is the maintainer of the gluten-free online store www.bezglutena.lv. We have the opportunity to purchase gluten-free products from European Union manufacturers, which has been selected with the aim of giving gluten-free food users the opportunity to receive high-quality and affordable various gluten-free products.
At the same time, company "SELECTION" is the distributor of the products of the Polish gluten-free food producer Bezgluten Sp. z o.o. in Latvia.
On our website www.bezglutena.lv you can buy gluten-free food products which are popular in Europe and Latvia.

Proceli is a Spanish company established in 1997 with the aim of offering a range of the highest quality gluten-free products. Proceli is today the European benchmark for the gluten-free industry and is highly valued by consumers for the quality and taste of its products.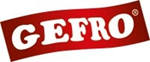 Gefro was established in 1924 and offers high quality gluten-free soups, sauces and spices made in Germany.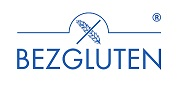 Bezgluten Sp. z o.o is the leader of the Polish gluten-free and low-protein food market. In the company's own modern laboratories, qualified experts use innovative recipes and technologies to produce the highest quality gluten-free products .

SIA "Liepkalni" is a Latvian bakery and confectionery company that bakes gluten-free products in a completely separate production facility. Thus excluding cross-contamination of any wheat, oats, barley or rye particles in gluten-free products. Although different in composition, these products will be equal and as tasty as classic pastry delicacies in terms of taste.
Our contacts:
SIA "SELECTION"
Registration Nb. 40203260468
Address: Ūnijas street 12, Riga, LV-1084, Latvia
E-mail: [email protected]
Phone: +371 20018331